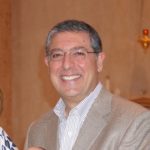 Message From the President
Thank you for visiting the official web site of the Concrete Contractors Association of Greater Chicago  access essential information.
CCAGC represents professional concrete contractors continuing these relationships. We believe that the future is bright because of these relationships.
If you are a union concrete contractor, have say in the process, become a member.
Thank you,
Salvatore Cerami
Salvatore Cerami, CCAGC President
Cerami Construction, LTD.
David Brown, Vice President
Builders Concrete Service LLC
Daniel Hagen, Treasurer
Elliot Construction Corporation
Richard Baumgartner, Secretary
Baumgartner Construction, Inc.
Robert Morreale, 

Executive Director

Concrete Contractors Association
Jim McCann
McCann Industries
Harvey Hoyer
Original Concrete Pumping Service, Inc.
Don Lupinski
Builders Concrete Service LLC
Gary Lundsberg
Lundsberg Corporation
Benjamin Olson
R. Olson Construction Co.
Sam Scurto
Scurto Cement Construction, LTD..
Rob Elliot, Director Emeritus
Elliot Construction Corporation